Friday 2nd April – Sunday 18th April
10:00am-5:00pm DAILY – NO BOOKING REQUIRED
The team at Whatton House has been super busy prepping for the Easter Bunny! Enjoy our Easter trail fun, refreshments and hot food to take away on selected days courtesy of Dream Vintage and Tori & Bens Farm.
IMPORTANT NOTE GOVERNMENT GUIDELINES APPLY AT ALL TIMES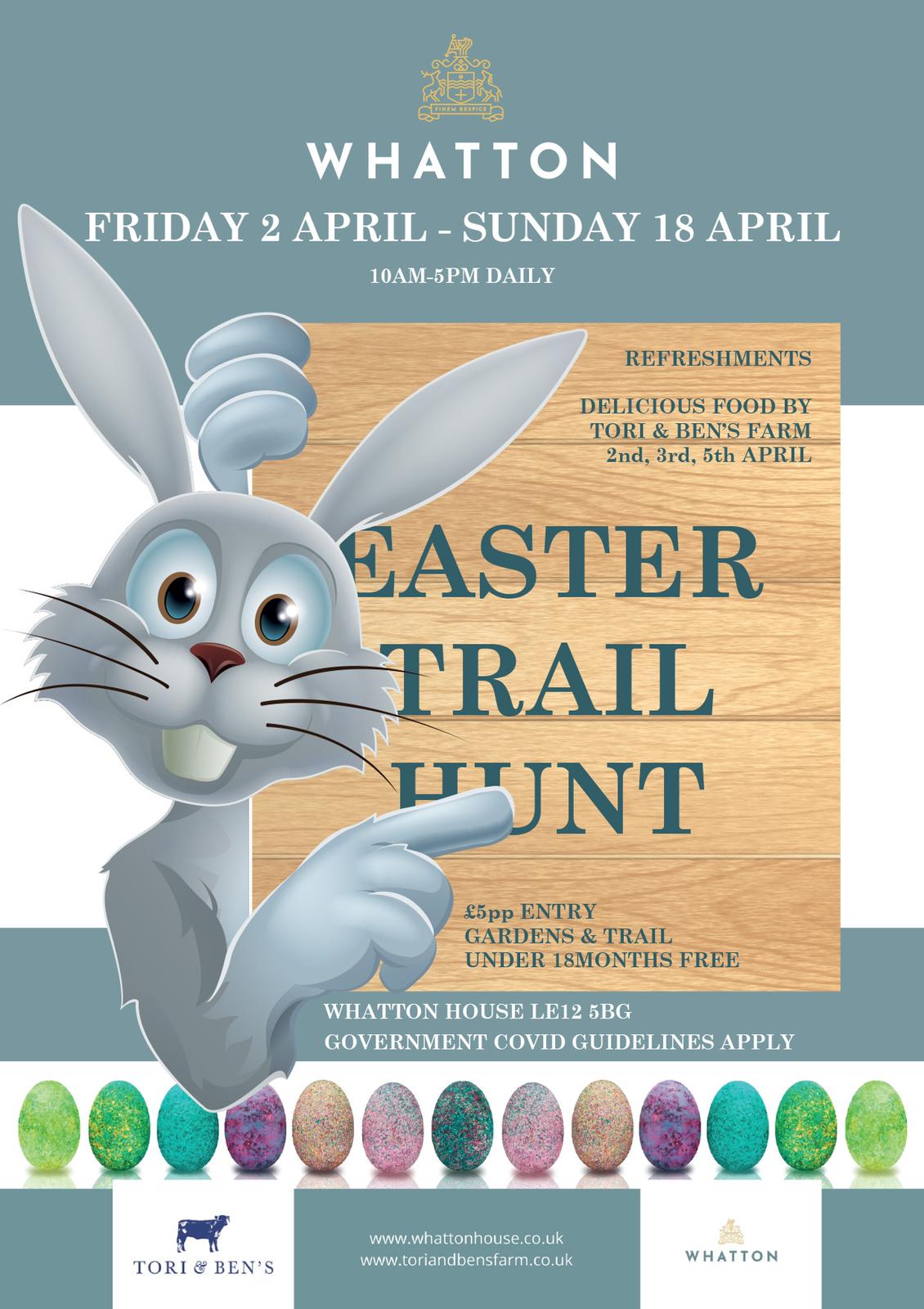 Do you have any questions or queries regarding Whatton? Or are looking to book the venue for an upcoming event or wedding? Then call us on:
01509 431 193
Or simply drop us an email using the form below and we'll get back to you as soon as possible.
Subscribe to
our Newsletter
Sign up to our newsletter and keep informed of all the latest news and events happening at Whatton.