Whatton House
Simulated
Game Shooting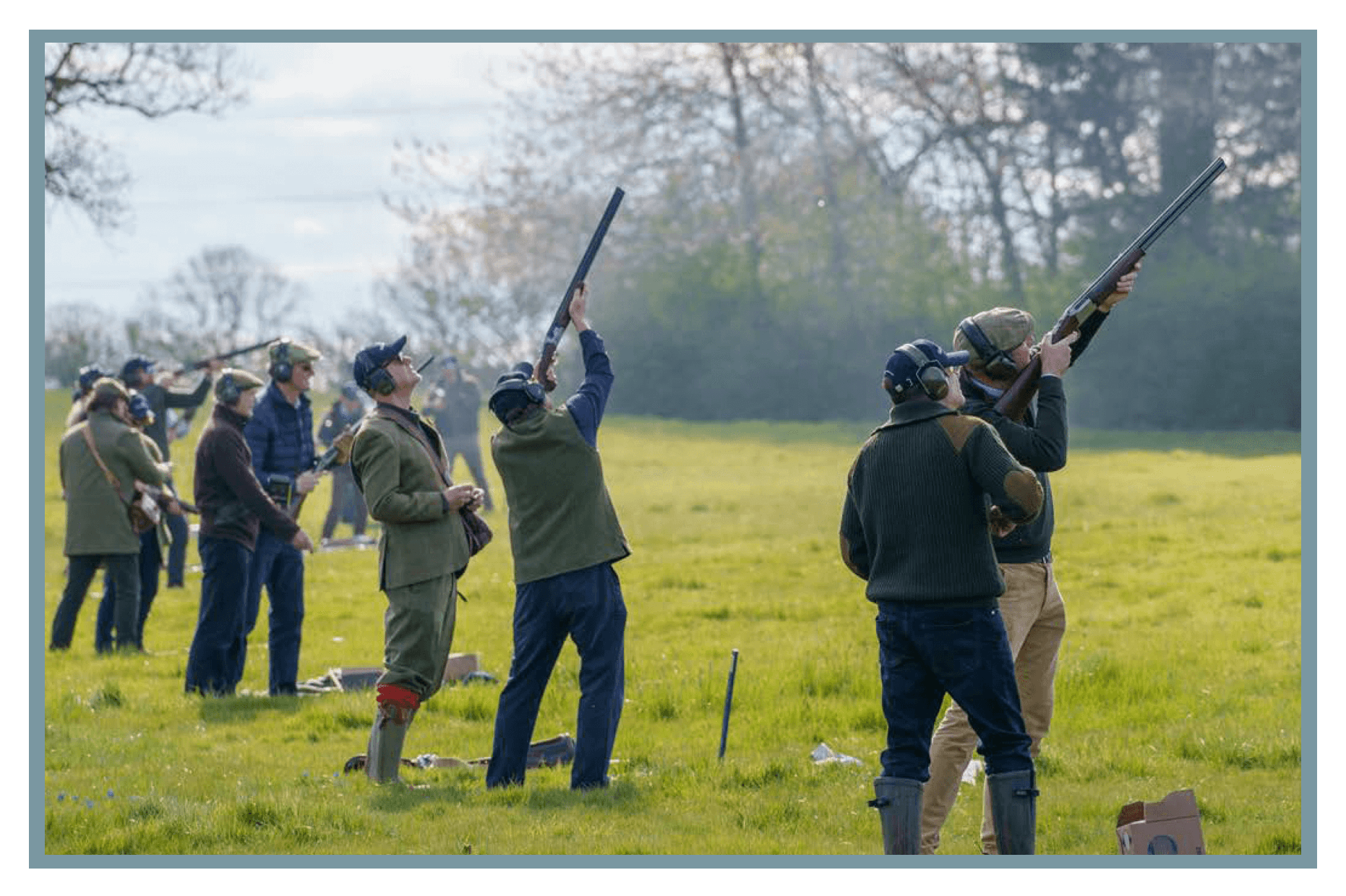 Enjoy a full or half day's shooting an exciting range of challenging and varied simulated targets on the Whatton Estate
Simulated Game Shooting at Whatton provides the fun of a game day out of season. These days offer all the fun and excitement of a game day and can offer great experience for novice shots. Simulated Game Days at Whatton are a fantastic way entertain valued clients, to catch up with friends, or to provide a team building experience for your colleagues.
Various packages are available and will include:
Two/Four drives
Food and Drink
Thousands of clays
Whatton Host
A warm welcome and lots of fun/friendly rivalry!
Prices start from £210.00 + VAT per person, please download our brochures for more information or contact us if you have a specific enquiry.
We can arrange days for groups of 8 – 20 so please contact us to discuss your requirements
Individual  "Taster Lesson" from £60 per person
Whether you are an experienced game shooter, a clay shooter looking for expert advice or a complete novice, our fantastic qualified instructors can tailor your lesson to your needs.
Our group lessons are popular with a range of clients from fathers and sons, groups of friends, colleagues and/or clients. Perhaps the perfect intro before perhaps taking on a simulated game day at Whatton – a great day of summer shooting and socialising!
We also offer preferential rates for a series of structured lessons in blocks of 6 or more.
Whatton House
Private Shooting Lessons

What you need to know & bring with you.
For your best enjoyment please wear suitable clothing for the time of year, you will be outdoors, away from any shelter for the duration of your lesson, so shower proof clothing & waterproof foot wear, etc are all essential. We recommend a hat or cap, to both shield your head from bits of the broken targets & to keep the sun from your eyes. Loose upper body clothing is not advised due to getting caught on the gun, when putting in to your shoulder. Please note that we don't cancel for a little rain!
What Age can juniors learn to shoot with us?
There is no legal minimum age, to shoot under one to one supervision, however we consider that to be safe in holding the gun securely, & to get the most from the lesson without getting tired holding a heavy gun, a "Big" twelve year old or an "Average" size fourteen year old should be fine with the gun & lesson sizes we offer. Please get in touch if you are unsure, or want more advise.
For further information please

contact us below
Do you have any questions or queries regarding Whatton? Or are looking to book the venue for an upcoming event or wedding? Then call us on:
01509 431 193
Or simply drop us an email using the form below and we'll get back to you as soon as possible.
Subscribe to
our Newsletter
Sign up to our newsletter and keep informed of all the latest news and events happening at Whatton.